10 Crazy Tricks That Will Help You Manipulate The Instagram Algorithm, Grow Your Instagram Page, Attract Massive Sales And Save You A Tonne Of Money.

You will discover a simple, easy and straightforward way to make your target audience find you, follow you, pay you and promote you for FREE. We will start here. Why you desperately need to do SEO on your Instagram page.There are three reasons.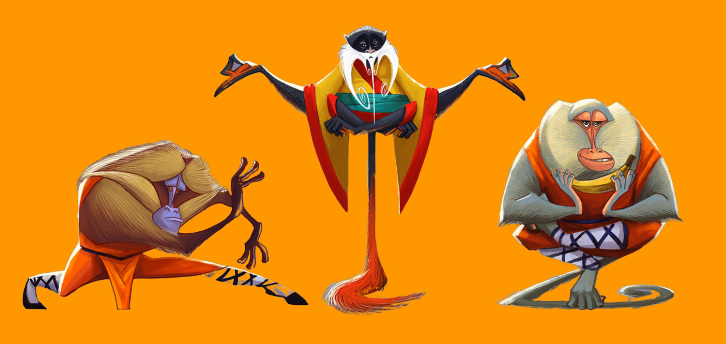 𝗧𝗵𝗲 𝗳𝗶𝗿𝘀𝘁
People are increasingly searching Instagram for products they want to buy or services they want to hire.
So if your platform is nowhere to be found when they search for whatever they need then you will lose the sale that could have come from the search of that random customer.

An example, if i needed to fix my laptop screen today,I could decide to do a random search on instagram and here are two statements I would type into the search engine on Instagram.

"Laptop Screen Repairs" "Laptop Repairs"

... 
Here was what I found when I actually did the search. I found only two businesses that don't exactly offer what I need.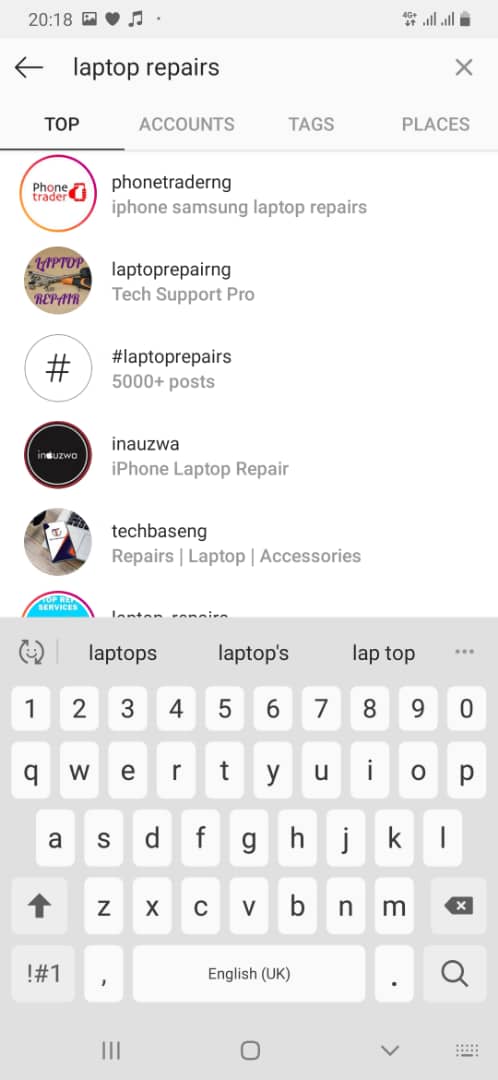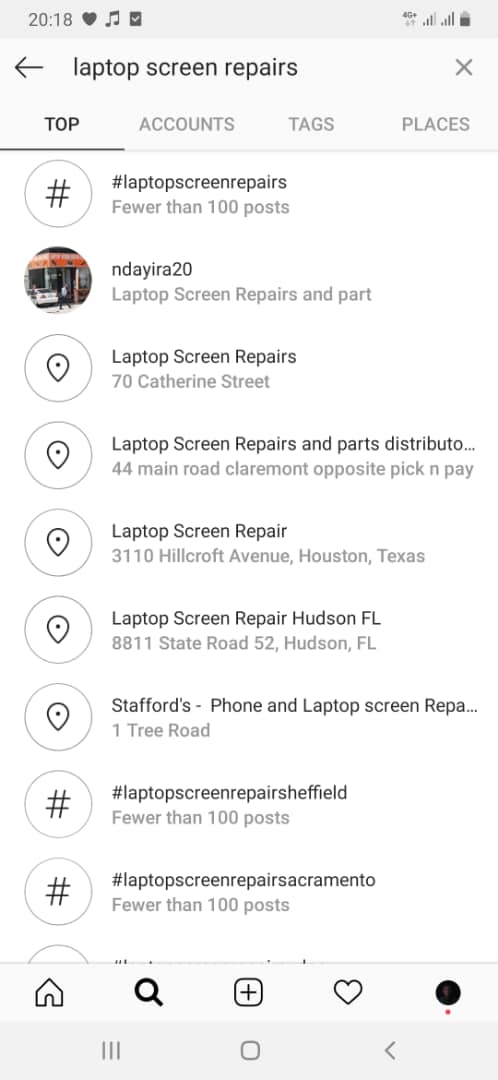 ---
Read also : 12 High-Income Skills You Can Learn During The Lockdown And Free Courses/ Materials to Help you Get started.
---
---
Read also : 31 Tips on how to correctly run a successful Instagram advert.
---
---
Read also : 12 Amazing Tips To Grow Instagram/Twitter Followers.
---
---
Read also : 6 mistakes Instagram marketers make that can lead to shadow ban and how you can avoid them.
---
---
Read also : How to become an affiliate marketer in Nigeria.
---
---
Read also : How to run a successful Instagram advert using whatsapp business messenger.
---
And the rest were just not there.But I am pretty sure, that there are many businesses that offer exactly what I need. But because their SEO is flawed,t hey have essentially lost me as a customer and lost the monetary reward I could have offered them.

I have critically practised search engine optimisation for my Instagram businesses, and to be very honest the results have been fantastic. People randomly call, send messages, place orders even when we do not run ads or do any form of organic promotions.
---
Read also : How to increase your reach,engagement and visibility on Instagram.
---
𝗧𝗵𝗲 𝘀𝗲𝗰𝗼𝗻𝗱 𝗿𝗲𝗮𝘀𝗼𝗻.
An optimised page will enable the instagram algorithm to expose your posts and adverts to audiences on their explore or discovery pages.

Here is what I mean.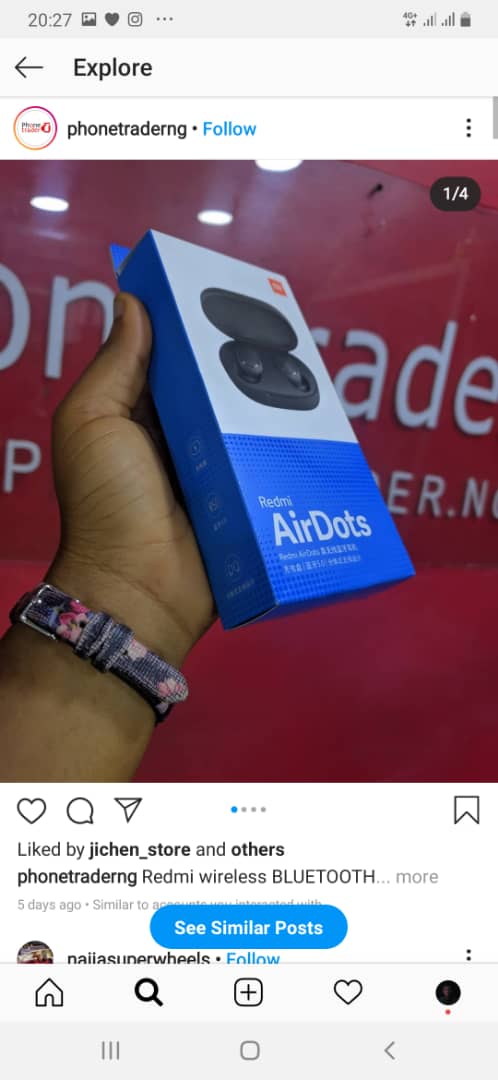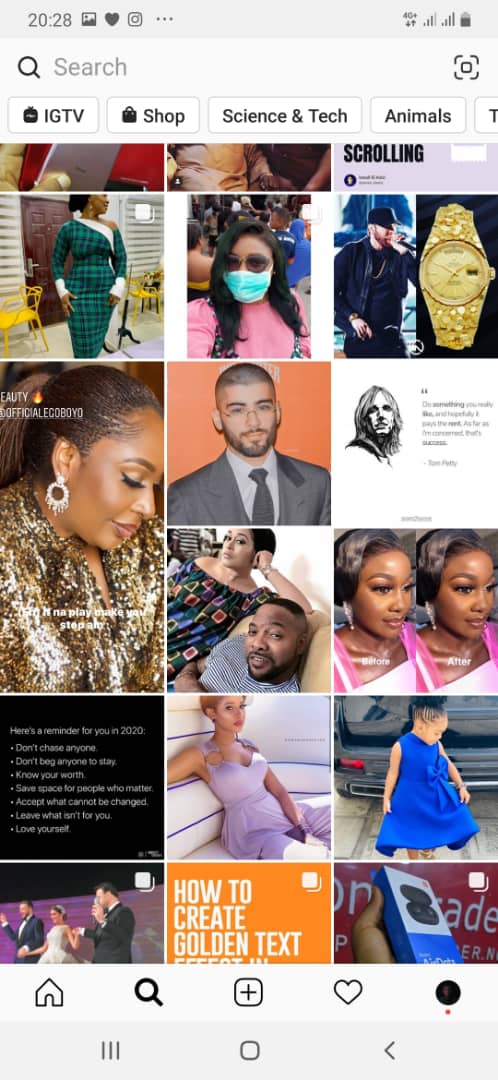 ---
Read also : 7 reasons why you should market on instagram.
---
Now the interesting thing here is the Instagram algorithm is doing free RETARGETING for the profile I just visited that is "Phone Traders Ng".
---
Read also : How to Sell your Knowledge and Experience.
---
So you see, their page is evidently to some extent optimised. Sadly, Many of us marketers do not use or understand the explore page for Instagram or how to use it to attract customers or enforce retargeting.

And its free o!

The third reason
An optimised page allows for increased exposure of your page, profile posts and or ads.

Optimisation will not only give you better exposure, but it will also provide CLEANER EXPOSURE. Exposure that matters to your business that is the Instagram algorithm will display your posts and adverts to profiles that are similar.

So in the same way that I have viewed "Phone Traders Ng". Accounts similar to mine will discover the same posts on their explore or discovery pages. And you have to realise that there are a lot of people who use explore to while away their time.

Even though, TikTok may gradually be taking away this market from Instagram. Alrigh to the most important question
"How do we optimise an Instagram page?"

Let's get into it immediately. I have created 10 steps that are UNBEATABLE. But before we get into those steps,there is a critical PRE-STEP that you must carry out.

𝗞𝗘𝗬𝗪𝗢𝗥𝗗 𝗥𝗘𝗦𝗘𝗔𝗥𝗖𝗛.

Before You Optimise Your Page, Research And Test Various Keywords That Relate To Your Business.
SEO Keywords are words that directly relate to your business. They are words that are commonly used by customers in your target audience whenever they search for products on popular search engines like google, amazon search and so on.

An example... 
If you own a store that sells beard oil as a business on Instagram some keywords you may decide to use are: Beard Growth,Beard Grooming,Mens Facial Hair Cream, How to grow beards?, How to grow beards in a week,Organic beard oils, Quality Beard Oils… etc… 
---
Read also : How to use Instagram insight to grow Instagram business page .
---
There are probably a lot more.

[ NOTE! I have not done the research, so I am not saying those are the best keywords for a beard oil business.]

The way to go about keywords is to think from the customer's point of view. What would you as a person search for if you wanted to buy beard oil? think through that question. And then write out those words or statement.

When you are done with that, the next step is to do the proper research to find these words and more.Then validate these words to using google trends or by checking out what your competition may be doing.
Here are some platforms great for keyword research

Google Search,Google Trends,Ecommerce Stores ( Amazon, Jumia, Jiji etc ),
Online Forums
Like Nairaland,Instagram Itself

Competitions website and SM pages, FAQs from your inquiries and orders.There are a lot more.You can google keyword research to understand more about it... but this thread focuses on Optimisation in itself...

So lets get into it proper... 
𝗦𝗧𝗘𝗣 𝟭: 𝗜𝗡𝗦𝗧𝗔𝗚𝗥𝗔𝗠 𝗡𝗔𝗠𝗘.
Choose an instagram name that describes your business and communicates your biggest solution. Create a name that completely describes the service you offer or the product you sell.This name should not be your brand name.It should be a name that helps any viewer get a clear communication of your business.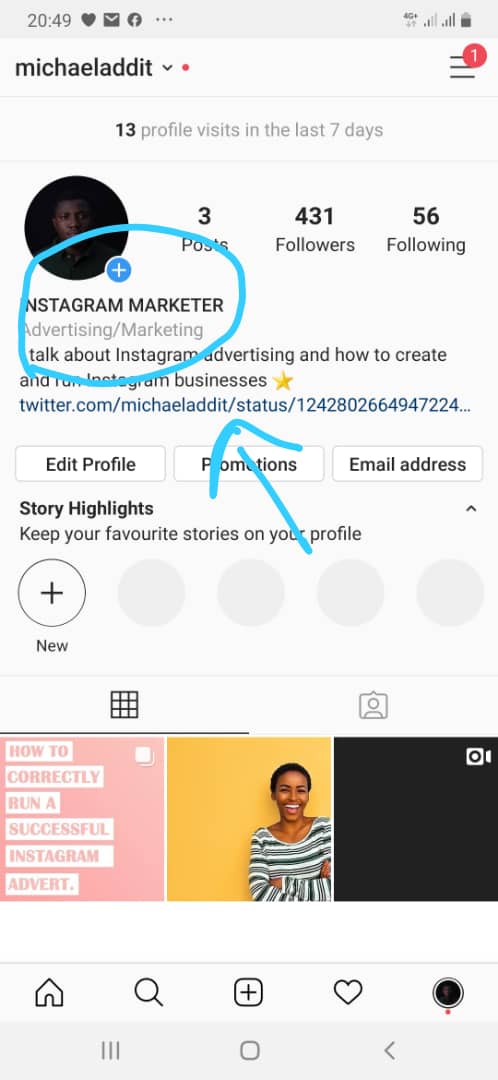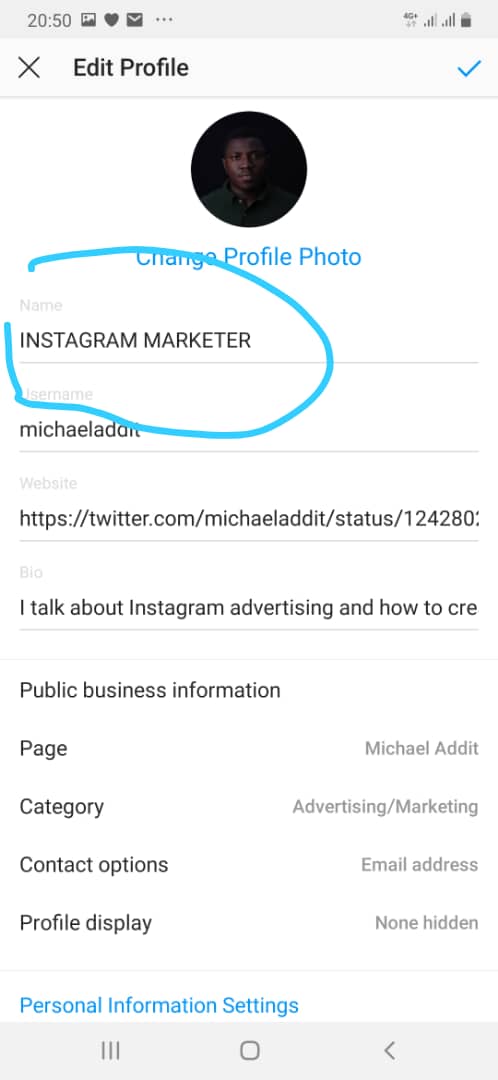 So for example, in our beard oil business. A name I would likely choose will be "Natural Beard Oil" OR "Organic Beard Oil". Try to make the name communicate your biggest solution or selling point.

This is one of the easiest to Optimise, in fact it is the most widely used out there.It is straight forward and easy to wrap up. You MUST use one of the KEYWORDS you have researched as your name on Instagram. moving on... 
---
Read also : How to add links on Instagram posts and stories.
---
𝗦𝗧𝗘𝗣 𝟮: 𝗜𝗡𝗦𝗧𝗔𝗚𝗥𝗔𝗠 𝗕𝗜𝗢.
Create A Bio That Shows Solutions Or The Most Important Answers The Problems Your Target Audience Asks.

When writing your bio, don't be vague or cliche in your words. Write statements that answer your customers immediate questions. Let your bio tell them the benefits of your business to them.
What do they stand to gain from accepting your offers?That is buying your products or hiring your services. A good way to do this is to identify the important needs in your business sector or your market and promise satisfaction of those needs in your bio. General questions they usually are:

Can I get this product in Kaduna?
How fast do you deliver
Do you do refunds?
Do you do payment on delivery?
How quality is your product? ( Our usual english ) 
Most importantly make these answers specific to your business and make sure to USE THE KEYWORDS you have researched in those answers.
---
Read also : How to sell products on Instagram without running Ads.
---
𝗦𝗧𝗘𝗣 𝟯: 𝗛𝗔𝗦𝗛𝗧𝗔𝗚𝗦.
Create Hashtags Based On Keywords That Directly Relate To Your Business And Apply Them To Posts And Ads.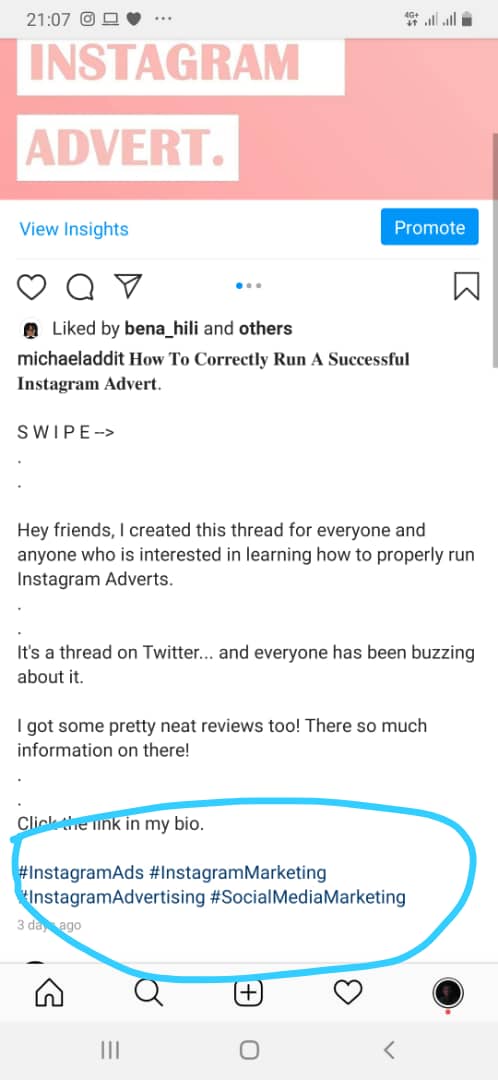 Always create hashtags that are relevant to your business. Avoid using popular hashtags like: #Davido #HustlersSquare #Shoes #Bags #Marlian #NairaMarley #LagosState for your businesses.

Those tags will not give you credible exposur, your posts will simply fall behind the posts of other 1000 people using the same hashtag daily. Beyond that, customers searching for your products will not be able find you from those tags. Create hashtags using the Keywords you find for your business.
An example:  #BeardOil #MensBeardOil #OrganicBeardOIl #HowToGrowBeards #NaturalBeardOil #BeardGrowth

Things like that. Simply put, Use the keywords and then hash tag.
𝗦𝗧𝗘𝗣 𝟰: 𝗕𝗥𝗔𝗡𝗗 𝗟𝗢𝗚𝗢𝗦.
Use A Brand Logo As Your Profile Photo. Try not to join the many people that disregard their display pictures and simply use pictures of their product. Design a logo, it is not too difficult, use canava.com

Logos give optimum brand representation that allows customers to pick interest in your profile when it pops on a search. And the more you are selected on a search is the higher you will move on the search results.
𝗦𝗧𝗘𝗣 𝟱𝗔: 𝗖𝗢𝗡𝗧𝗘𝗡𝗧 𝗖𝗥𝗘𝗔𝗧𝗜𝗢𝗡.
Always Input Relevant Business Keywords Into Your Posts And Stories. Create decent content that relates to your business services and products. Include relevant keywords in your content write ups and try to make engagement a key direction.

This will increase your relevance on searches, make sure to post as often as you can. More active and engaging pages get more relevance.

Need help with content? check out this content plan strategy

Moving on...
 
𝗦𝗧𝗘𝗣 𝟱𝗕: 𝗖𝗢𝗡𝗧𝗘𝗡𝗧 𝗛𝗘𝗔𝗗𝗟𝗜𝗡𝗘𝗦.
Try to create Headlines for your posts and off-course use relevant keywords in those headlines..A study on the Instagram algorithm showed that content with headlines gets more relevance on explore pages. Besides this, it helps with your communication of both offers and general service or product descriptions.

Here is what I mean...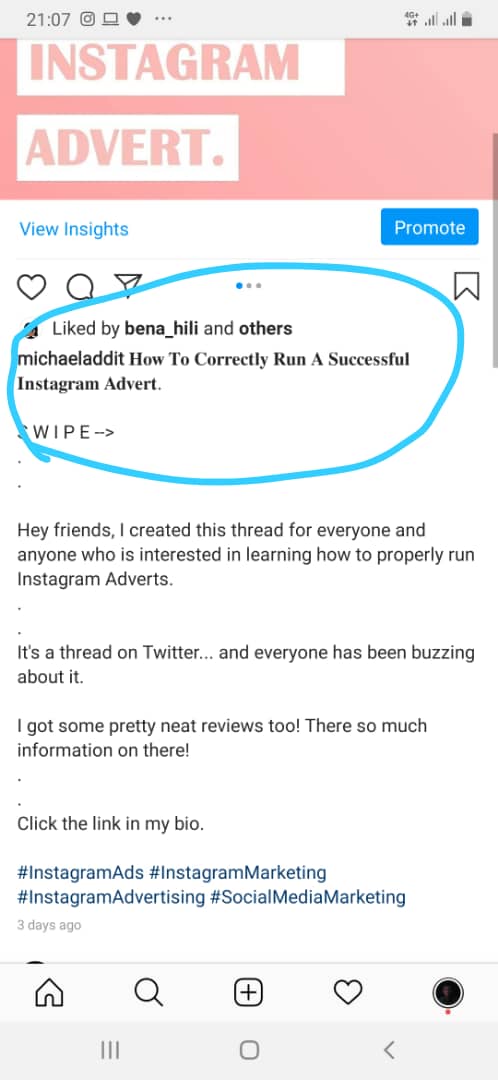 If you would like to know how I made the text bold..Simply visit lingojam.com/BoldTextGenerator. You can do the it there.

Moving on...

𝗦𝗧𝗘𝗣 𝟲: 𝗨𝗦𝗘𝗥𝗡𝗔𝗠𝗘𝗦
Try To Select Usernames That Directly Relate To Your Business When Possible. Here is what I mean, in the beard oil business example, the best way to take over the entire algorithm is to simply create a username that communicates a keywors an example "@naturalbeardoil". With this step alone, I am likely to be top 1 - 5 for anyone who searches for natural beard oils…
Imagine when I add the other 10 steps? But here is the problem with brand representation, if your actual business name is not natural organic oil… then you may not be opportune to represent your company name properly using this method. This is why a logo is important, it will provide some kind of brand identity.
 
𝗦𝗧𝗘𝗣 𝟳: 𝗜𝗡𝗦𝗧𝗔𝗚𝗥𝗔𝗠 𝗖𝗔𝗧𝗘𝗚𝗢𝗥𝗜𝗘𝗦.
Always Make Sure Your Store Page Has A Category, And Select One Which Directly Relates With What Your Business Has To Offer. Many businesses ignore this and pay little attention to this detail.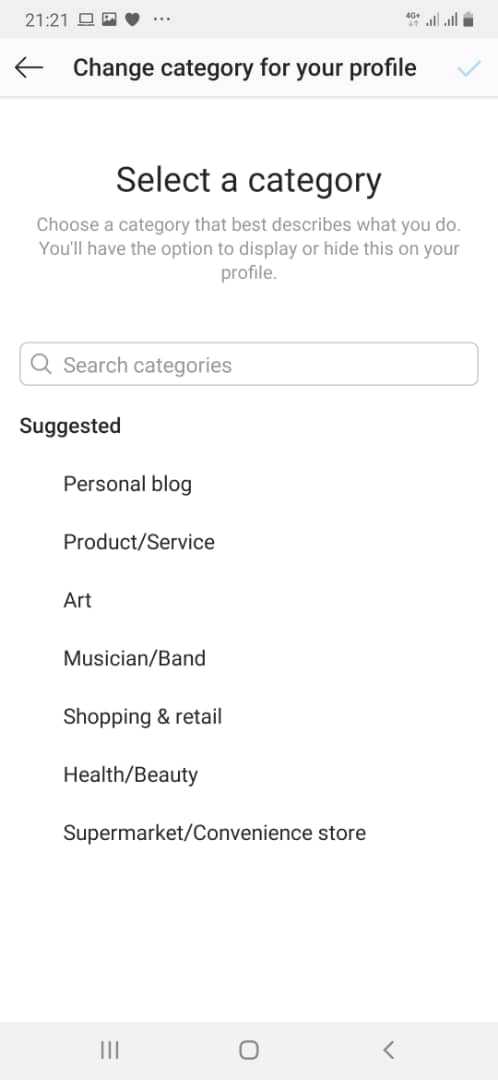 But it is crazy important to select the category your business belongs to and make sure that the category you choose best describes your business.
 
𝗦𝗧𝗘𝗣 𝟴: 𝗘𝗡𝗚𝗔𝗚𝗘𝗠𝗘𝗡𝗧
Create Content That Favours Engagement.Try To Make Sure That Every Single Post You Put Up Has Likes, Comments, Saves And Possibly Shares. The more engagements your Instagram page gets, is the more the algorithm favours you for searches and for 'Instagram explore' exposure.

Engagements tell the algorithm that people like your page, your posts, your ads and as such it will deliver them to more people.
𝗦𝗧𝗘𝗣 𝟵: 𝗠𝗘𝗡𝗧𝗜𝗢𝗡𝗦.
Attempt To Build Your Mentions By Creating Engaging Posts, And Requesting Customers, Influencers, Friends And Others Mention You In Their Own Posts. The more mentions you get, the more your page receives relevance and the more relevance you receive is the higher your search engine ranking, explore exposure and advert delivery.
 
𝗦𝗧𝗘𝗣 𝟭𝟬: 𝗟𝗢𝗖𝗔𝗧𝗜𝗢𝗡𝗦.
When Creating A Post Or A Story On Instagram, Always attach A Location, And Change This Location Often.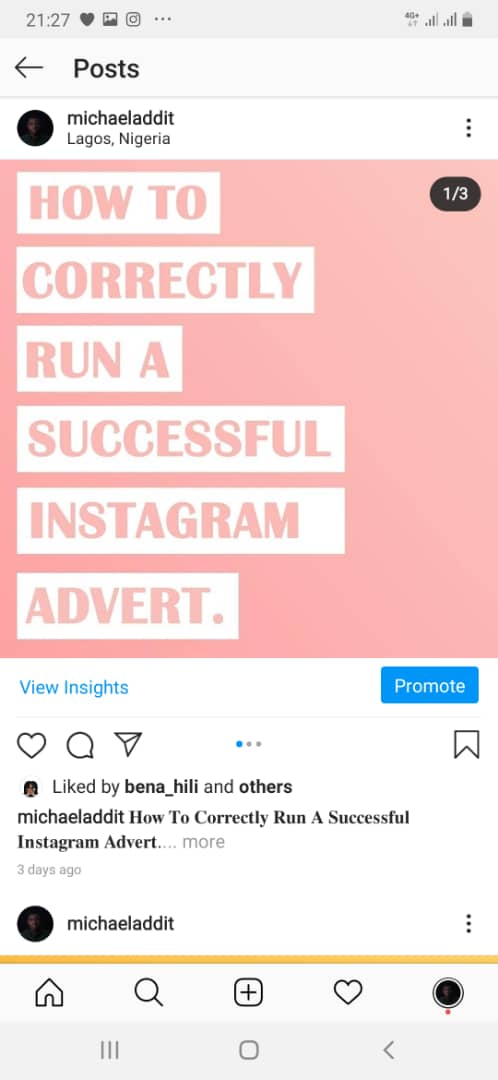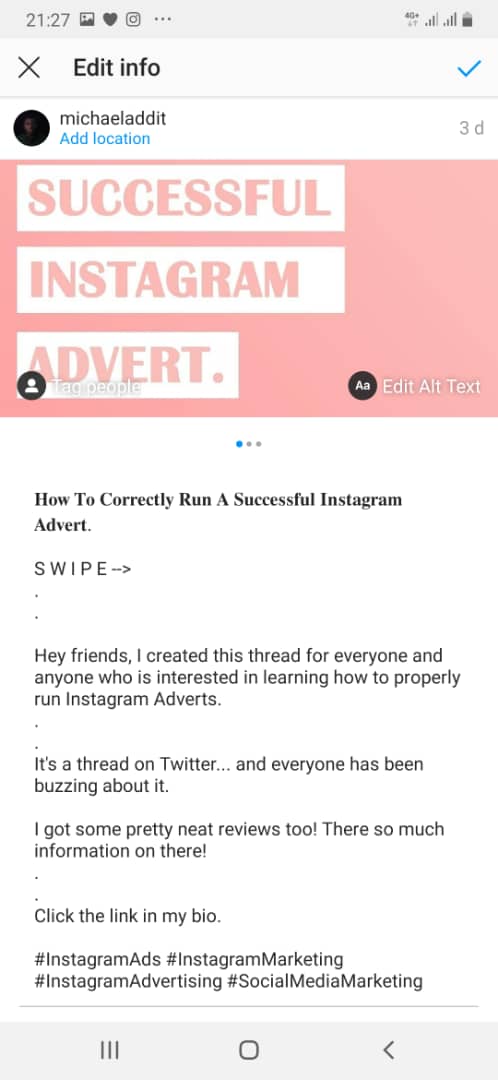 This is yet another greatly overlooked step. People attach so little importance to it. When you add a location to a post or an advert, it will help that post deliver to people in a locations similar to that. 
An example, let's assume i wanted more people in Abuja to see my post on their explore page, but my location is Lagos. I just simply need to input Abuja on that post and the algorithm will deliver my posts or ads for free to people in Abuja, via their explore pages.
Beyond this, when people in Abuja search for my services, the ranking per region will put me up first. This is extremely useful for people who use instagram internationally. It would obviously help if you get other people in that location to engage and possibly share the same post.

That will increase your relevance for that region.

AND THAT'S ALL. 🙌
.
I sincerely hope that you have found this useful And to some extent the thread helps you to grow and make more money via Instagram.

Thank you for your time!✌️
Updated on 9:46-am May 31, 2023