Instagram is increasingly becoming a widely used social media platform for businesses interested in brand exposure and lead conversions, especially in Nigeria.
⁣⁣
Here are 7 reasons why you need to start marketing or promoting your business/ service on Instagram.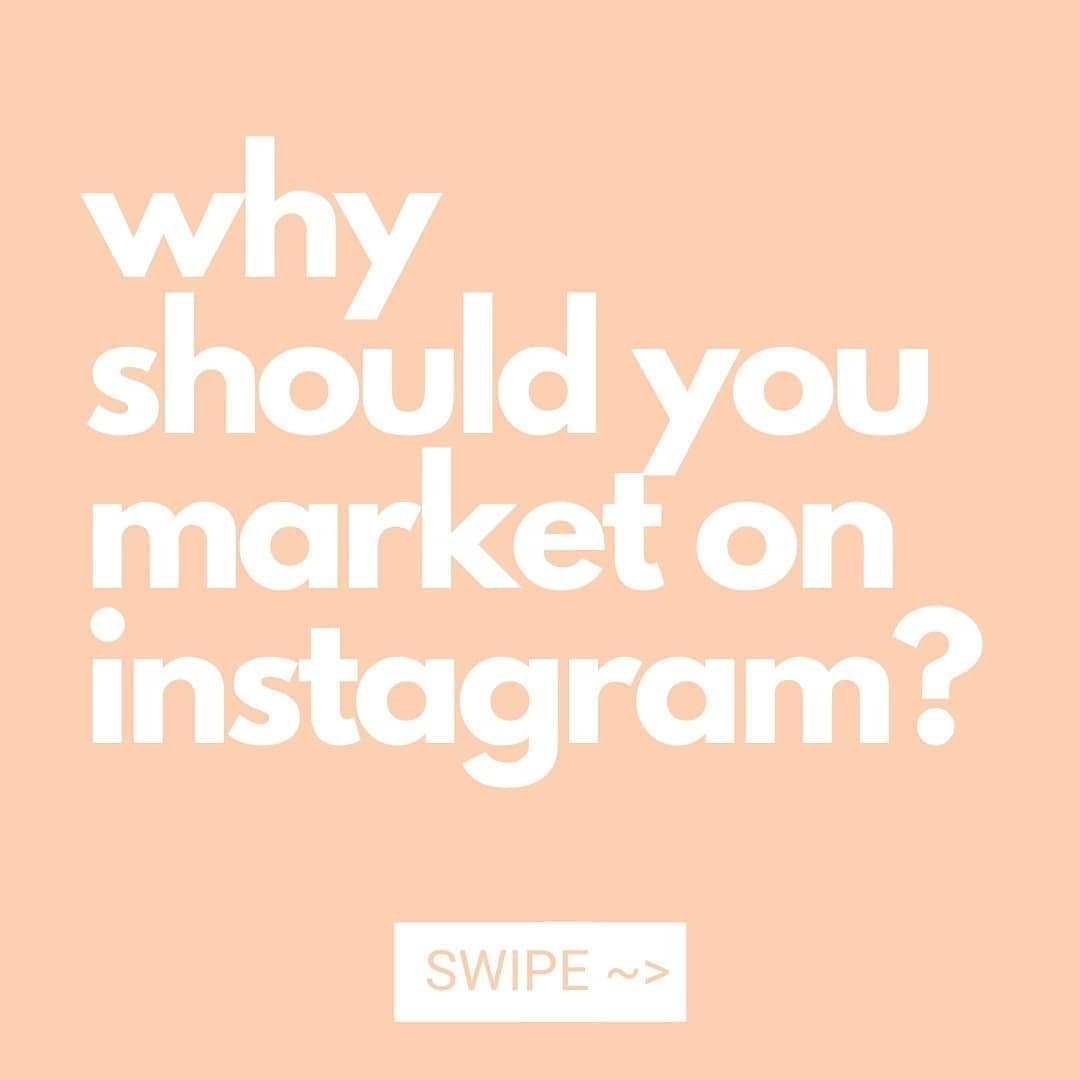 ⁣⁣
𝟭 𝗕𝗥𝗔𝗡𝗗 𝗘𝗫𝗣𝗢𝗦𝗨𝗥𝗘⁣⁣
About 7 Million Nigerians use Instagram actively everyday. Carving out your audience and presenting your brand or business to them will give you more than enough exposure that can foster sales.⁣⁣
⁣
𝟮 𝗩𝗜𝗦𝗨𝗔𝗟 𝗖𝗢𝗠𝗠𝗨𝗡𝗜𝗖𝗔𝗧𝗜𝗢𝗡⁣⁣
Instagram is a purely visual platform that provides businesses the opportunity to showcase their businesses in an eccentric and eye-catching form that captures the attention of potential customers.⁣⁣
⁣
𝟯 𝗗𝗜𝗥𝗘𝗖𝗧 𝗠𝗔𝗥𝗞𝗘𝗧𝗜𝗡𝗚 𝗧𝗢 𝗦𝗔𝗟𝗘𝗦.⁣⁣
Marketing on Instagram allows a seamless conversion of leads. Within a few minutes, businesses can convert a potential customer to a paid order without the need for store visitation or physical contact.⁣⁣
⁣
𝟰 𝗘𝗔𝗦𝗬 𝗥𝗘𝗙𝗘𝗥𝗥𝗔𝗟𝗦.⁣⁣
Customers who purchase from businesses on Instagram can easily share their experiences with others within their network on the same platform, allowing for businesses to earn quick referrals from orders they receive... 
𝟱 𝗖𝗨𝗦𝗧𝗢𝗠𝗘𝗥 𝗘𝗡𝗚𝗔𝗚𝗘𝗠𝗘𝗡𝗧𝗦.⁣⁣
Instagram provides a seamless opportunity for both business and consumer to interact. This allows for you as a business to make review and opinion driven changes to your product, service and operations.⁣⁣.. 
---
Read also : 31 Tips on how to correctly run a successful Instagram advert.
---
𝟲 𝗥𝗘𝗠𝗢𝗩𝗔𝗟 𝗢𝗙 𝗢𝗩𝗘𝗥𝗛𝗘𝗔𝗗𝗦
Instagram provides an opportunity for businesses to operate from their homes, thereby saving them additional costs of store space, sales men or women, facility maintenance and operational costs. It allows for startups to thrive.⁣⁣.. 
𝟳 𝗔𝗨𝗗𝗜𝗘𝗡𝗖𝗘 𝗧𝗔𝗥𝗚𝗘𝗧𝗜𝗡𝗚⁣⁣
Instagram advertising makes it possible for business owners to identify and reach out to their target markets easily. The data provided makes it even easier to better understand audience interests and needs.⁣⁣ 
Tell a friend to tel a friend to start using Instagram today. It is profitable. I hope this information is useful to you.

Continue to stay safe! 🖖🖖🖖 
---
Read also : 6 mistakes Instagram marketers make that can lead to shadow ban and how you can avoid them.
---
Updated on 9:04-pm May 30, 2023