Today, let us focus on you, your brothers or/and sisters who want to get an undergraduate (BS/BA) degree in the USA. The @UofAlabama offers a "Presidential Scholarship" providing ~$104,000 (=8 semesters) for international students?

- Other Scholarships too👇🏻
Content of this article?

- Information on Out-of-State Merit Scholarships for 2020-2021
- Information on Admission Application into one of > 90 undergraduate programs offered via @UA_Admissions
 
Founded in 1831, The University of Alabama is Alabama's first public college which is dedicated to excellence in teaching, research and service. She provides a creative, nurturing campus environment where students can become the best individuals possible, learn from the best and brightest faculty, and make a positive difference in the community, the state and the world.

Become part of The University of Alabama family, and become a Legend.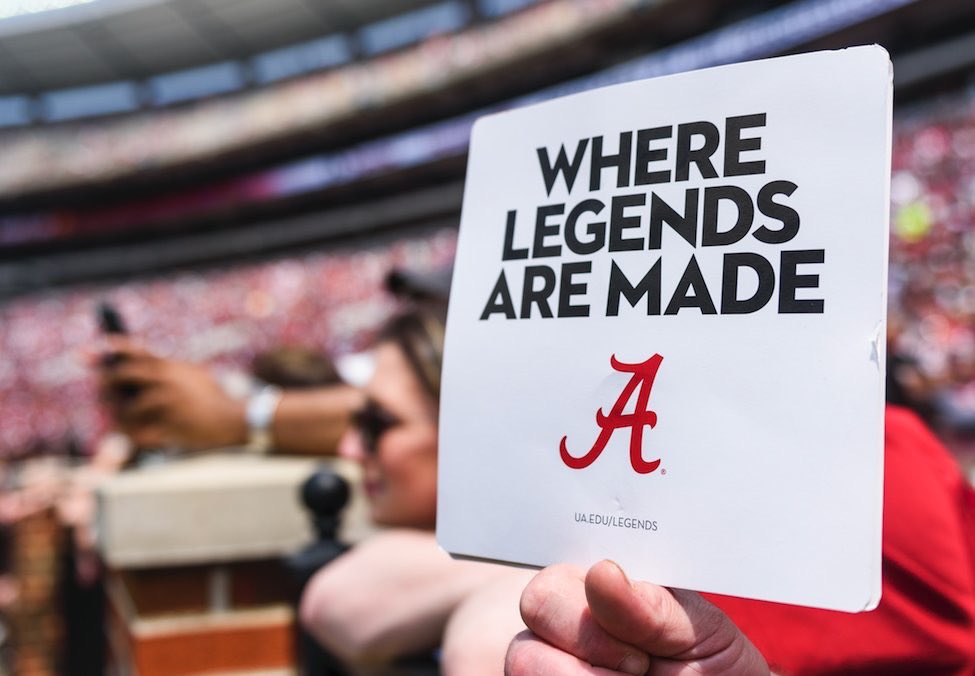 Out-of-State Merit Scholarships for 2020-2021
Regarding Out-of-State Merit Scholarships for 2020-2021, First time freshmen admitted by May 1, have a qualifying score on the ACT/SAT in February, & have at least a 3.0 cumulative high school GPA through December of the senior year will be eligible for merit-based scholarships. 
Typically, International Students are classified as "Out-of-State" students so this category applies.

Qualifying for Presidential and other merit-based scholarships are based on the applicants Test Score and GPA. Full info: Out-of-State Merit Scholarships for 2020-2021

Various scholarships include: 
1. Presidential
2. UA Scholar
3. Foundation In Excellence (2 categories)
4. Foundation In Excellence
5. Collegiate
6. Capstone (2 categories)

Kindly visit the above link for $$$$ value of scholarships. These are 8 types you qualify for once your ACT/SAT scores and GPA match.
---
Read also : Scholarships & Jobs in America.
---
Please note the following:
1. "Merit scholarships are typically awarded for a regular academic year which includes fall and spring semesters only (ie. 8 semesters over the course of four years). Merit scholarship awards will not exceed a semester's tuition". 
2. "Entering freshmen must be admitted by December 15th during the fall of their senior year in high school (secondary school) in order to access the scholarship application. A completed scholarship application must be submitted online". 
3. In order to be considered for academic scholarships, entering freshman must submit the following in order to be admitted by December 15 of their senior year.

- Application for admission
- Official high school transcript*
- Official test score on either the ACT or SAT 
For full information on Freshman Scholarships, see: Entering Freshman 2020-2021 
Admission Application
Since, we have considered the scholarships available, let us talk about available programs university of Alabama and the correct university of Alabama admissions application process.

Follow this link to find your preferred program: Majors & Programs catalogue

For application process: Application Instructions 
---
Read also : List of fully funded scholarships that you can currently apply for.
---
Specifically, for international students, the link for information on admissions = International Admissions
International Application Deadlines
"The  university of Alabama admits new students for academic intake three times a year: Fall, Spring, and Summer. Incoming freshman students are encouraged to apply for Fall and Spring, as Summer is a short, intense semester, and is often challenging for new students."

The application deadline is when  university of Alabama expect to have ALL application materials in their office in order to make an admission decision.

See more in deadlines: International Application Deadlines
For a summary of required expenses: Required Funding & Estimated Expenses

For an overview on International Student Life, see: International Student Life 
To contact and email admission officer @UA_Admissions for questions or concerns, access their contact information here: Contact

I wish you all the very best and RollTide! 
---
Read also : 15 most generous scholarships in Canada.
---
Updated on 3:07-pm June 3, 2023