10 Graduate School Application Tips
I want to share sound recommendations for people applying for MS/PhD programs in the USA. Here are TEN (10) Graduate School Application Tips Designed to Increase Your Chances of Getting Accepted and Getting a Scholarship.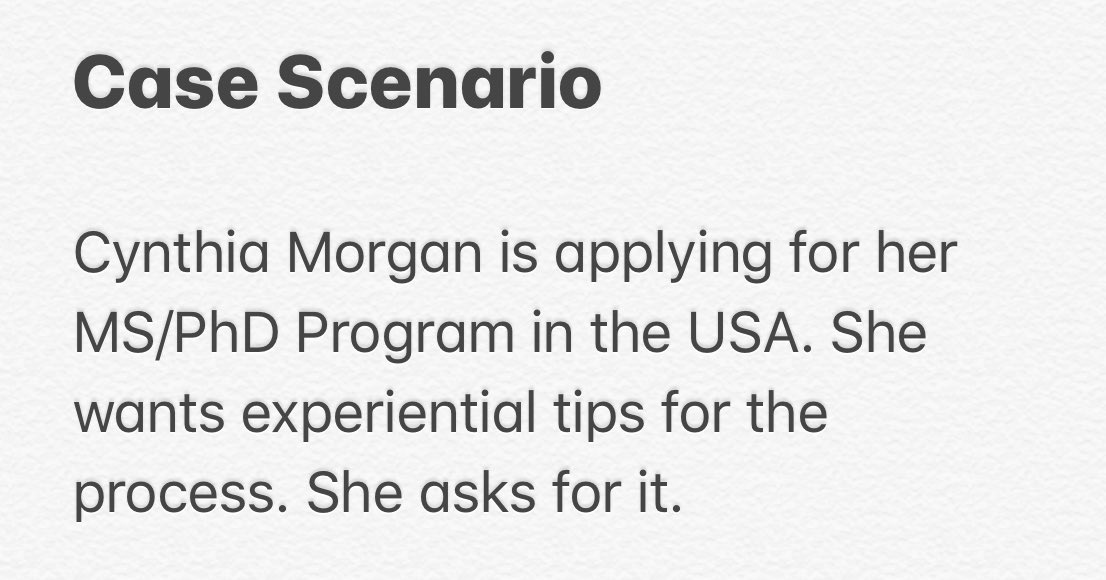 The information is going to come at you from different angles. Kindly absorb and act on this.  At this point, I am assuming that you want to navigate the "often challenging path" to graduate school enrollment. 
1. Start Working On Your Applications Early Enough
Typically the admission cycle for the every future term starts a year beforehand. For example, the application cycle for Fall 2021 semester starts in Sept/Oct in year 2020. This is similar for the Spring and Summer semesters. 
Now that you know when the cycle starts, I hereby advise you to start working on your applications 6 months before the application cycle kicks off. The idea is that you will have ample time to write the exams you need, finalize your school choices, and contact your recommenders. 
Submit Your Application Very Early In Order to Be Considered for Assistantships and Fellowships. Kindly ensure that you submit your applications before stated priority deadlines. On no account should you apply after the due date. 
2. Book Your Appointment, Pay and Write Your Graduate Tests (TOEFL/IELTS/GRE) Early
From experience, you are better off writing your exams early so that you can make changes to your choices of schools if need be. Also, the exam testing dates/centers can get filled up quickly. 
---
Read also : List of fully funded scholarships that you can currently apply for.
---
3. Get All Your Materials and Determine A Study Schedule You Can Stick To
When You Start Preparing For Admission Exams, Get All Your Materials and Determine A Study Schedule You Can Stick To. Some people register for the TOEFL/IELTS/GRE Exam and just remain laidback. This should not be you. You need to get reading materials in order to prepare. 
There are a number of ways you can get them. My strong recommendation is to purchase any reputable book from established publishers. Some people start taking weekly lessons at local centers. I, for one, encourage tou to do that especially if you find it difficult to self study. 
When you have these "books", I want you to schedule your study hours (each day, week in total) and STICK to it. Find a way to motivate yourself because success in your graduate school application depends on sound and effective preparation along the way.
Keep moving. 
4. You Need To Study Sensibly, Smartly And With So Much Practice
I know that studying for the TOEFL and GRE can be very challenging sometimes however, I need you to find ways that can make you study complex material in a smarter and more interesting manner.

Don't cram always. 
---
Read also : How to find schools and apply to study in Canada .
---
5.  Stick to deadlines
Note Deadlines for Submission Of Applications Into Your Proposed Program, And Other Important Events

It may interest you to know for every school's graduate program, applications are either required on a fixed date or anytime (i.e the school has multiple acceptance rounds. 
More specifically, a program can have:

1. Submission deadline
2. Multiple submission deadlines (multiple acceptance rounds likely)
3. Rolling Admissions, where applications are considered at intervals as they are received.

You need to know the exact one applicable to you. 
6. Contact Your Referees and Make Requests for Letters of Recommendation Early
Most USA schools require 2 - 3 recommendation letters. This implies that you need 2 - 3 people to write and send in signed letters to each school you are applying to. You cannot afford to provide ineffective letters. Hence, you need to identify and contact your referees early. I recommend at least two months before the deadline (just to prepare their minds). I previously wrote a thread on everything about Letters of Recommendation, see it here: How to obtain Effective Letters of Recommendation.
Tomorrow morning (26 May), I will write a thread on why you need to strengthen relationships in your network. This is one of the reasons. You will always need recommendation letters in life. 
7. Write down your essays properly
Take Out Time To Properly Think About And Jot Down Outlines of Your Essays Before You Write

You will be writing at least one essay for your admission application, and I need you to write it well so, you should think about what the best content, you are providing, should be. 
---
Read also : Canada's Provincial Nominee Programs as a skilled immigrant.
---
8. Ensure Your Academic CV/Resume is Properly Written
If your Academic CV is not easy to read or omits information that could otherwise help you, you may just be hurting your overall application packet. For a structure/everything about Academic CV, see:How to write an academic Curriculum Vitae (CV)
9. Prepare For Possible Interviews During The Process
After submitting your application for Ms/PhD programs, faculty may schedule interviews in order to make decisions, seek clarifications or/and to outrightly discuss their proposed plans with you. Be ready for this possibility.