Hello Everyone,

- Are you a woman?
- Non-US Citizen?
- Have a Bachelor Degree?
- Currently enrolled in an MS or PhD program in the USA or CANADA?

The @PEOSisterhood can AWARD you ~$12,500 via The International Peace Scholarship (IPS).

- Let Me Tell You How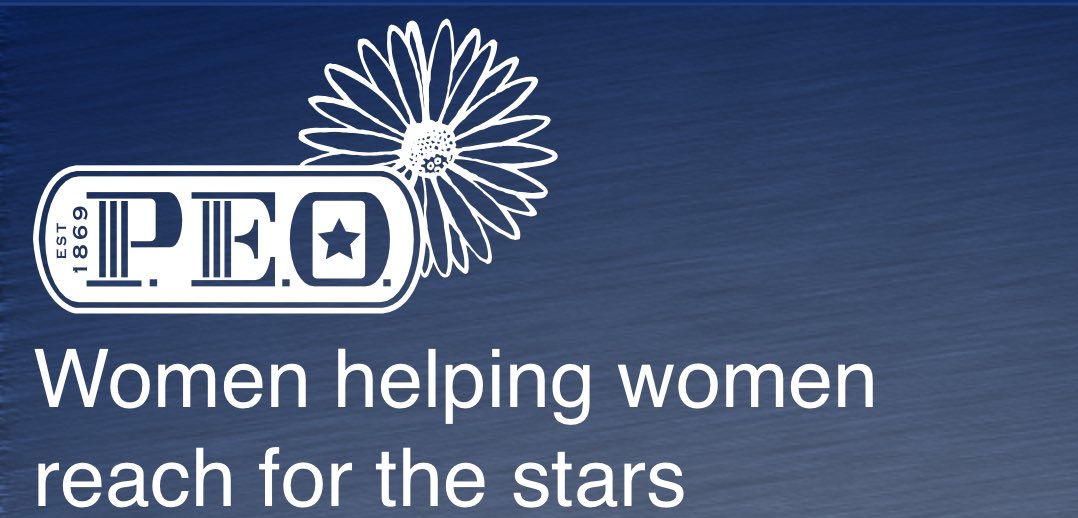 First, The @PEOSisterhood (Philanthropic Educational Organization) is a U.S.-based international women's organization of about 230,000 members, with a primary focus on providing educational opportunities for female students worldwide.

"As of April 2020, P.E.O. has awarded Educational Loan Fund dollars totaling more than $221 million, International Peace Scholarships are more than $42.1 million, Program for Continuing Education grants are more than $62.4 million, Scholar Awards are more than $28.2 million and P.E.O. STAR Scholarships are more than $12.8 million".
See more: About P.E.O
Now, let me share information on the international peace scholarship.
The International Peace Scholarship Fund, is a program which provides scholarships for selected women from other countries for graduate study in the United States and Canada. Members of @PEOSisterhood believe that education is fundamental to world peace and understanding.
"The scholarship is based upon demonstrated need; however, the award is not intended to cover all academic or personal expenses".

"At the time of application, the applicant is required to indicate additional financial resources adequate to meet her estimated expenses".
---
Read also : 30 scholarships you can apply for in November.
---
"Examples of additional resources are personal and family funds, tuition waivers, work scholarships, teaching assistantships, study grants and other scholarships".

"The maximum amount awarded to a student is $12,500. Lesser amounts may be awarded according to individual needs".
Full info on IPS: About the P.E.O. International Peace Scholarship (IPS)

You can request for more info here: Request Information.
Eligibility for P.E.O. International Peace Scholarship 
Regarding Eligibility, according to @PEOSisterhood, the following must be achieved as at time of application:

1. "Applicant must be qualified for admission to full-time graduate study and working toward a graduate degree in an accredited college or university in USA or Canada".
2. "A student who is a citizen or permanent resident of the United States or Canada is not eligible."

3. "Scholarships are not given for online courses, research, internships or for practical training if not combined with coursework".
4. "In order to qualify for her first scholarship, an applicant must have a full year of coursework remaining, be enrolled and in residence for the entire school year".

5. "PhD students who have completed coursework and are working only on dissertations are not eligible as first-time applicants".

More on Eligibility: IPS Eligibility Requirements
---
Read also : List of fully funded scholarships that you can currently apply for.
---
P.E.O. International Peace Scholarship application timeline
Now, let us look at application timelines: The application typically opens in September and closes in June of the following year so lookout for mid-September 2020: IPS application deadline dates for the 2020-2021 Term of Study
See IPS PROCEDURES AND POLICIES: IPS PROCEDURES AND POLICIES

Meet IPS Recipients: Meet IPS Recipients
Updated on 3:13-am May 28, 2023